About the Dead Mule


Introduction to the History of The Dead Mule
*First off, the Mule was compromised in 2015, so if you want to read what we published before 2011, you'll need to go to our WordPress-hosted blog at TheDeadMule.wordpress.com and you'll find over a thousand posts. We're working to restore the Old Mule but most of our archival work is done over @wordpress. We once had a big old page about us, this is me reconstructing what I recall that was on it… V. MacEwan
Let us begin:
The Dead Mule School of Southern Literature began as (If I can recall correctly) the Eastern North Carolina Literary Journal funded by a grant by the NC Arts Council and initially supported by the Pamlico Writer's Group in Washington, NC. As most often happens, editorial complaints took center stage to publication reality and we broke away from the group before the journal's first "paper" limited edition (600 copies) hit the bookstores (remember them?). We will always ALWAYS be indebted to the group for their support, particularly Jerry Cuthrell and Harley Dartt who initiated the idea of applying for funding during the Literary round of grants from the NC Arts Council in 1996. The Pamlico Writer's Group now meets at the Arts of the Pamlico in downtown Washington, NC.and hosts a writer's seminar each year (click on link above for more information).
Back in the day, writer's group meetings met at Mr. Cuthrell's office out on River Road.
We'd all make copies of up to 6 pages of our work and go around the room, reading our latest words. Then the rest of the room would critique our offering. It was rural, small town south in its politeness and the kind attitude everyone had toward respecting the amount of work it takes to write as well as the amount of courage it takes to read one's work to an audience for critique. Hats off to the Group.
It's this small town background that fostered the kindness and cordiality of the Dead Mule's editors when accepting or declining a piece of writing. We understand how much time it takes to write as well as how difficult it is for someone to offer up that bit of their soul to strangers to judge. Yall are wonderful. We are nothing if not for our writers.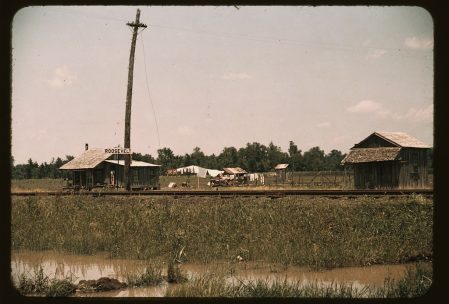 Onward and upward, back to the Mule's history:
Then Beaufort County Arts Council, now The Arts of the Pamlico, a regional arts council, served as our fiscal agent for the edition. Once the edition reached publication/distribution stage, the Council ceased acting in that capacity as the grant money was spent and the fiscal agent/monitor role was a no longer necessary. The Mule became autonomous, so to speak.
Since that time, the Dead Mule School of Southern Literature has been bought and paid for solely by Robert and Valerie MacEwan. Twenty-one years of server fees, domain registration fees and more, all paid for by the MacEwan family. It's never been totaled but the amount figures to be a decent amount, what with monthly fees in the early days running in the hundreds to today's GoDaddy fee of around $8 a month. It used to cost $60 to register a domain name and now the .com names are almost free, often at 99 cents for the first year and less than $20 each year, if you register for 5 years at a time. Multiply time spent at some random writer's hourly wage (let's say $20 an hour, rather than figure by the word) doing all the editing, formatting, publishing, correspondence resulting in the journal every month and you'd get a gazillion in mule dollars. Yup, the cost of labor would greatly overwhelm any other figure. We'd owe Helen Losse at least a two-week cruise on one of those European river boats …
What a primer in online costs, eh? Adding it all up would still equal 21 years online, cost is irrelevant.
Why "The Dead Mule"?
Flash back to 1995 as discussion of creating a literary journal ensues amongst this small group of writer friends. It seemed then that we would be a regional journal and hence Eastern NC Literary Journal seemed apropos to our mission. In 1996, Dr. Jerry Leath Mills gave (I believe) a copy of his soon to be published work on Equine Signifiers in Southern Literature to Harley Dartt. [the link is to revision of Dr. Mills' original article which is published on Project Muse as The Dead Mule Rides Again. Access to the original article is on "jstor" and not readily available.] Dartt then commented on what a great name that would be for a journal and for that — we are eternally grateful. Grateful to both Jerry Mills and to Dartt for giving us the notion to coin the phrase:
"No good Southern Fiction Is Complete Without a Dead Mule".
We've been here for 21 years, quietly accepting some of the finest poetry, fiction, essays and interviews online. Now we're working to restore the 1990s writing while simultaneously publishing new issues every month. Thanks to the newly minted most current and high and mighty brouhaha of the Mule: Our Assistant Editor CL Bledsoe, we've caught up with our immense backlog (pretty much caught up) and are offering up a huge helping of goodness on the first day of every month.
More to come… like details about how poet Helen Losse ramped up our poetry and helped us to publish poets laureates from many southern states including NC's own Joseph Bathanti… and the unflagging support of our dear Phoebe Kate Foster as Fiction Editor. And the never-ending presence of Darrell Grayson's poetry on the Mule.
–Valerie MacEwan
Editor/Publisher/Founder of the Dead Mule School of Southern Literature.